Deadbolt Installation for Security Improvement
07/10/2015
Back To Blog
When people think about ways to make their property more secure, they usually focus on complex and expensive measures such as the installation of a security alarm system. At the same time, there are simpler and more affordable solutions which are extremely effective. One of them is to have deadbolt installed rather than a traditional door lock which uses a spring mechanism for latching. Learn more about this option and its benefits.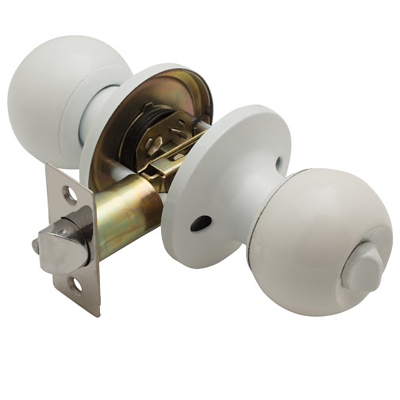 Operation, Setup and Selection
The traditional door locksets use a spring mechanism to operate. Thanks to this mechanism, the latch or bolt can be operated with the key when it is turned inside the cylinder and with the turning of the knob or handle as well. The deadbolt, on the other hand, does not use a spring mechanism for operation. The bolt can be moved in and out of the hole on the strike plate with the use of the key only or a special thumb turn integrated with the cylinder. It cannot be operated via the handle in any way. As a result, it is more difficult to open without the use of the proper key, all other things being equal.
There are two ways to go about deadbolt installation. The first option is to have this device added to the door and used together with the traditional lockset. You just have to confirm that your door is a suitable candidate for this option given its design and make. When there are two locks which have to be overcome, burglars are less likely to attempt to break into your house simply because it will take longer to deal with both. The task becomes even harder when one of the devices does not have spring operation.
The other option is to get the old spring lock replaced with a deadbolt. In this case, you will need to invest in an entire lockset which includes a handle as well. Keep in mind that the handle is not connected to the lock in any way. You simply need to use it for pushing and pulling the door when it is unlocked. You must never use the key for this purpose as this can cause damage and breakage and pose the need for key repair or replacement.
Since not all deadbolt locks are created equal, you have to be very careful when making a choice. You have to confirm that the device which you select meets the standards for quality. It should have brass or steel make. It is best to go for a model whose bolt extends one inch into the door jamb. The screws which hold the strike plate in place should be three inches long and go through the frame as well as through the jamb.